(Source: i24NEWS, 22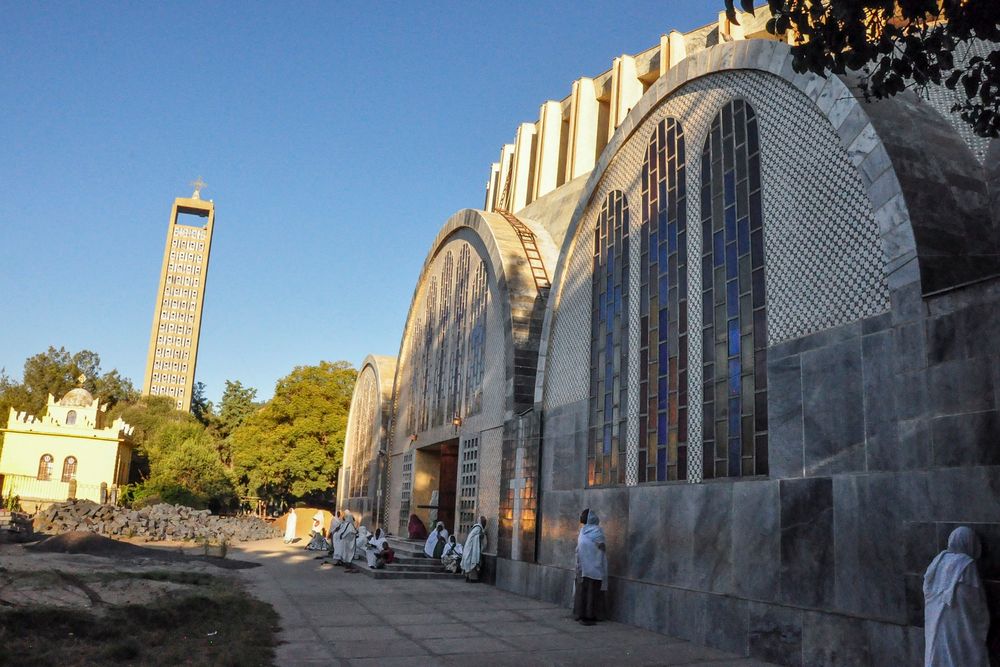 Christian holy city of Axum said to have witnessed massive fighting last autumn
At least 800 people were killed in a battle in Ethiopia's restive region of Tigray defending a church that local Christian tradition relates as holding the sacred Ark of the Covenant, the Sunday Times reported over the weekend.
The massive skirmish in the holy city of Axum took place in autumn 2020, but as the area remains under an effective blackout, it takes time for information to get out.
In Axum, Ethiopian soldiers were facing off with people to defend the "Ark of the Covenant". The Eritrean and Ethiopian soldiers started to shoot people around the church and in the streets and then the local people were prevented to bury the bodies. "Finally, when the soldiers left the city to pursue other fighters, residents mobilised to bury the bodies, the deacon said" to the Associated Press.
"We could not do a formal burial," he said. "We buried them en masse" in graves near the Zion church and others.
"When people heard the shooting they ran to the church to give support to the priests and others who were there protecting the ark," Getu Mak, a local academic, told the Times.
The Associated Press cited that a local deacon as saying that he helped with counting and identifying the bodies.
Fighting in Tigray began in 4th Novemebr 2020, with thousands left displaced and reports of Eritrean involvement from across the border.
Both sides have been accused of violations that may amount to war crimes.
African News: Massacre 'of 750' reported in Aksum church complex, Tigray, Ethiopia
Ethiopia Massacre – At least 750 killed outside Mariam of Zio Cathedral in Axum

'Horrible': Witnesses Recall Massacre in Ethiopian Holy City of Axum | የአክሱም ጭፍጨፋ ምስክሮች