(Source: BBC News, By Kalkidan Yibeltal, Addis Ababa) –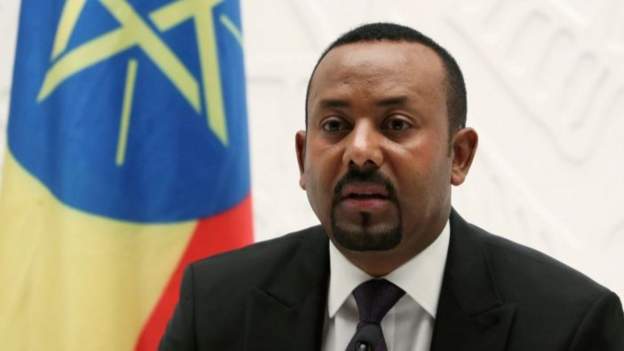 Protests have continued for a fourth day in Ethiopia's Amhara state, with thousands denouncing the government's failure to ensure the safety of civilians.
They started on Monday in Dessie, a town in eastern Amhara, and have spread to all major cities in the region, including Bahir Dar.
There have even been demonstrations in the popular tourist destination of Lalibela.
Angry protesters have torn down election campaign billboards featuring pictures of Prime Minister Abiy Ahmed.
Amhara Media Corporation, which is run by the regional government, posted photos on Twitter showing the scale of the demonstrations in two of the towns:
While the protests have been triggered by recent violence in two areas in Amhara, they are really the result of long-simmering resentments.
Many ethnic Amharas have been killed across Ethiopia since Mr Abiy came to power in 2018.
"Abiy should be tried in ICC," read some of the banners held by demonstrators – a reference to the International Criminal Court.
These protests will further increase the pressure on the prime minister and his administration, already facing the significant challenges of solving the crisis in the northern region of Tigray and quelling ethnic-related clashes across the country.
The general election is due to be held in June.