(Source: South China Morning Post, By Kylie Knott) –
Tigray in northern Ethiopia is mired in a conflict with the federal government which has seen thousands of people killed and millions displaced

'We are very concerned for all the people,' says the mother of a boy adopted from Tigray. Two of the family's neighbours walked 45km to raise funds for relief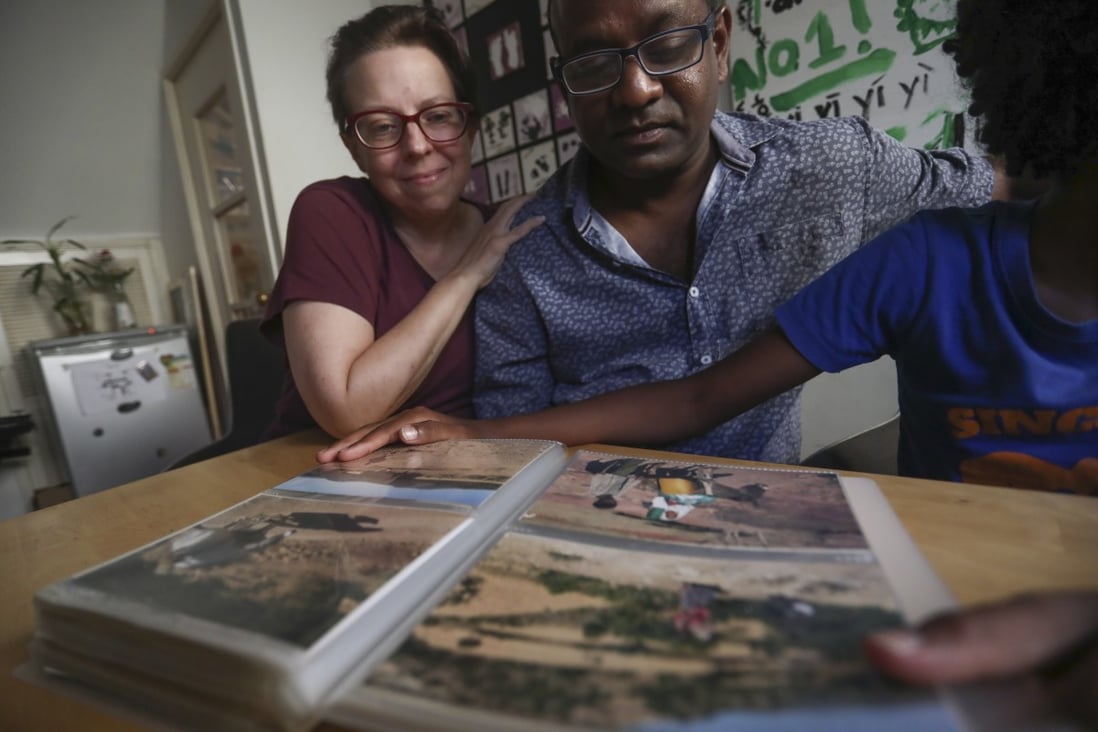 The sleepy beachside village of Shek O, on the south side of Hong Kong Island, is worlds away from the conflict taking place in Ethiopia. But for one family, the crisis in the east African country is close to their heart.
In 2011, Karen Arndt and Chris Prosper adopted a baby boy from Tigray in northern Ethiopia, a region embroiled in conflict since the government, under prime minister Abiy Ahmed, launched a military offensive against the ruling faction there, the Tigray People's Liberation Front.
"When fighting first broke out in November, most of the world was focused on the US presidential election," says Arndt. "At that time, humanitarian aid organisations and international journalists were barred from entering the region, so there was very little news coming out. But the few stories that did filter out were very distressing."
Six months on, the situation remains dire. According to media reports, the conflict has resulted in thousands of deaths and displaced more than two million people, with tens of thousands of refugees reportedly fleeing to neighbouring Sudan.
The UN World Food Programme says that 5.2 million people in Tigray – 91 per cent of its population – are in urgent need of food assistance.
Helping to raise awareness and funds for those affected by the conflict are Shek O community members Enno Jhena Davait and Amanda Lote.
In April the pair completed a 45km (28 mile) trek from The Peak to Big Wave Bay, finishing the 65,000 steps in around 10 hours. They are now calling on people to donate to the Catholic Relief Services (CRS), the global humanitarian agency of the Catholic community in the United States, that is helping with relief efforts in Tigray.
"It's important for a community to come together and support each other," says Davait, a keen runner, who came up with the idea for the fundraising hike.
"The media's focus on the pandemic has meant many people haven't even heard about the atrocities taking place in Tigray, so this was our way of drawing attention to the crisis," says Lote, for whom the region holds a special place in her heart. In 2008 she spent six months working in neighbouring Eritrea.
The situation is desperate, says John Shumlansky, a CRS representative in Ethiopia who since January has made multiple visits to Tigray's capital city, Mekele. Access to the region continues to be a challenge, he says.
"The most urgent need is food, followed by clean water, shelter, health care and household/clothing items," Shumlansky says via email. "Telecommunications is also a major concern, especially for aid organisations trying to coordinate operations and deliveries of supplies to communities in need.
"There is also a great need to address the protection of vulnerable groups, including the disabled and elderly, as well as protection against gender-based violence against women and girls."
In April, members of the UN Security Council expressed "deep concern" about allegations of human rights violations and abuses, including reports of sexual violence against women and girls in Tigray. It has called for investigations to "find those responsible and bring them to justice".
Deprose Muchena, regional director, East and Southern Africa for human rights NGO Amnesty International, says it's "unconscionable that women and girls in Tigray are facing sexual violence while the world looks on".
"Meanwhile hospitals and humanitarian providers have had supplies decimated in the conflict and are ill-equipped to assist," Muchena said in a statement this month.